MadLab Australia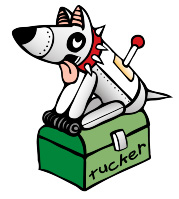 MadLab has branched out into the southern hemisphere! The complete range of MadLab kits is now available throughout Australia and New Zealand, in the following ways:
For Schools, Science Clubs and Birthday Parties

For Science centres, museums, galleries and historic sites

For Special events

For home or running your own session


What's MadLab?
MadLab began over twenty years ago in Scotland, when two canny lads set about demystifying electronics. They designed a range of circuits that absolutely anyone could turn into a functional gadget (such as a Lie Detector, Insectoid, or Sonar Explorer -- click here for the full list of MadLab kits) given the appropriate components, a soldering iron and some friendly supervision.
Tell me more!
If you're new to the idea of MadLab, you can find out more on the MadLab UK site.

Some photographs of MadLab in Australia. Click on each thumbnail for a bigger image.